A CREATIVE HOLIDAY

Learn more about our Teen Camp - Multimedia and give your child a refreshing, creative activity as well as an opportunity to gain a profitable skill on the school break!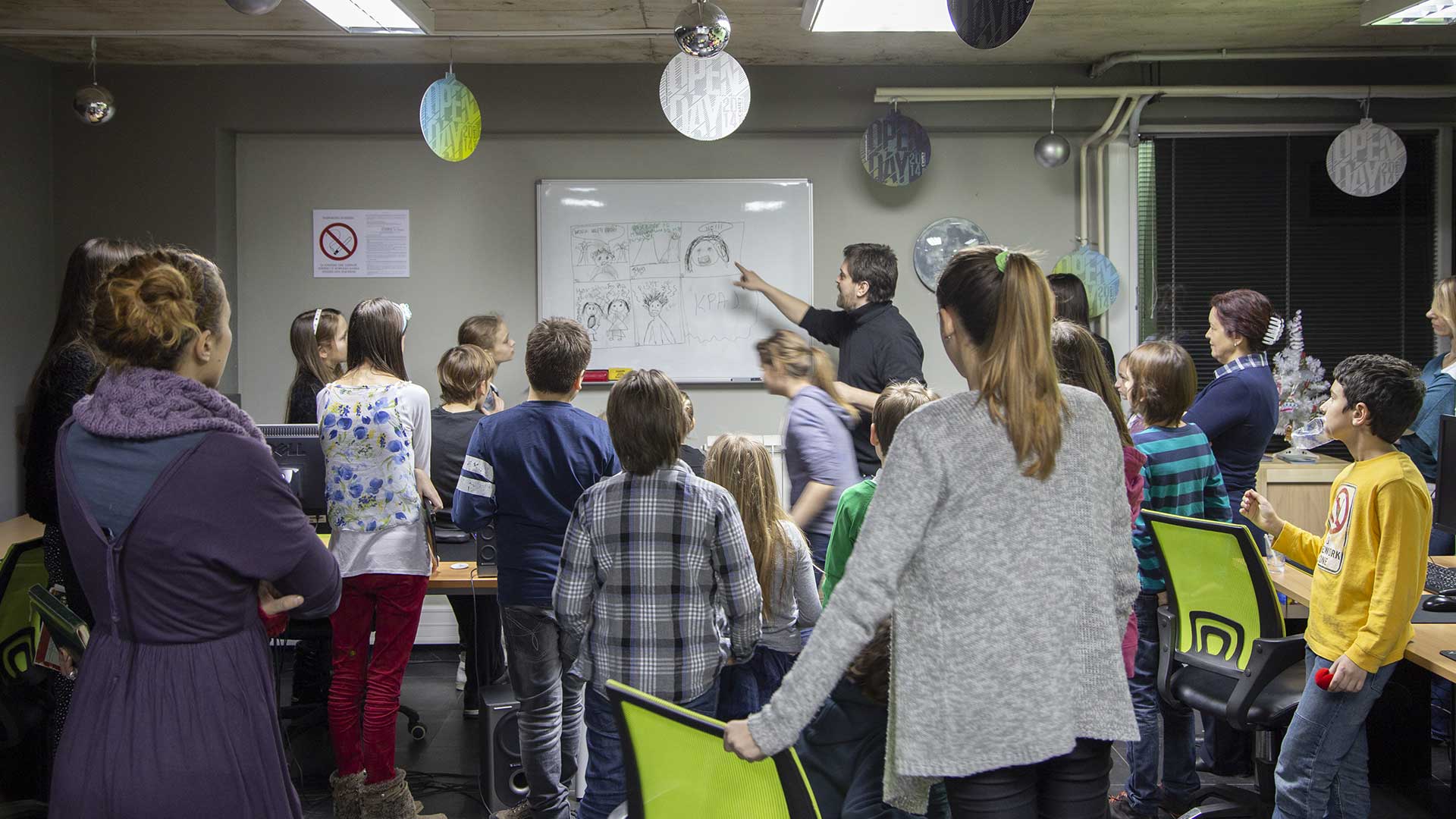 HERE, THERE, AND EVERYWHERE

Our courses come in online, in-person, and hybrid varieties. Learn more about different delivery options on our Admissions page.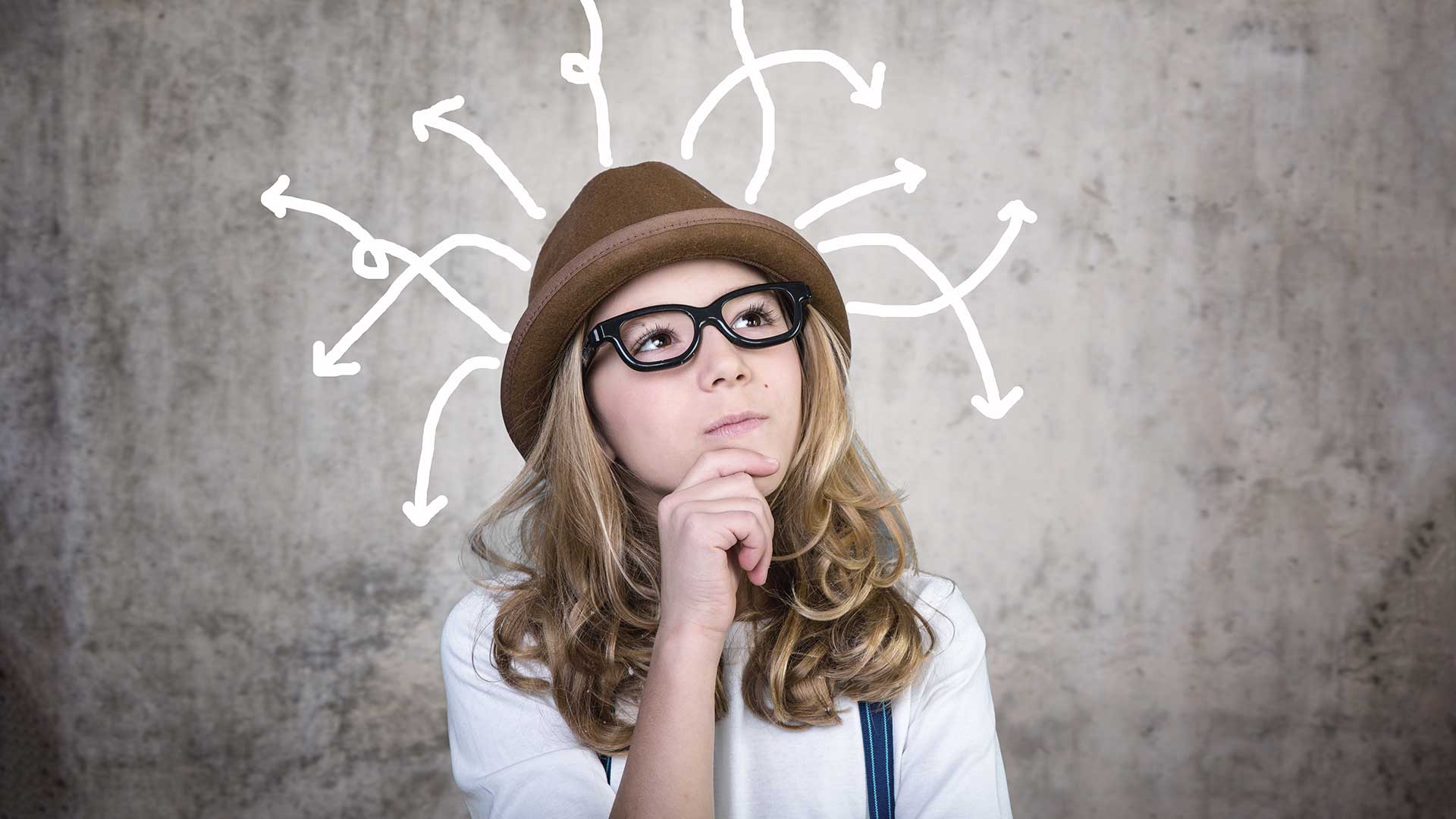 QUALITY SCREEN TIME

Provide your child with an alternative use of devices and turn idle scrolling into fiery creating.

COMPUTER GRAPHICS FOR TEENS
The times have never been better for creative, artistic types!
Designed to help children develop creativity and ideation as well as discipline and dedication, the course format is age-adapted to make sure that learning stays fun, challenges stay manageable yet students still leave the course with a usable skill and solid base for further development.
All courses are introductory-level, aimed at youth aged 12-17 with an interest in art, movies, popular culture and games.
You learn a lot, the lecturer is really there for you and answers all your questions more than once if necessary. Everyone is relaxed and pleasing to be around. I would recommend this course to everyone interested in the subject.
Natalija Nikolić, student, kurs Teen Maya, 2019
Great lecturers, fantastic space and equipment, not to mention that the stuff they learn is really impressive.
Jelena Petković, parent, kurs Teen Maya 2018
This course meant a lot to me because I developed so many new skills. The lecturer was amazing and the whole course met my expectations. I look forward to the next course!
Andreas Rukovski, student, kurs Teen After Effects, 2017
This course was amazing and interesting! Maya software is a great tool for modeling of 3D objects. Our lecturer Stefan Plavšić was great and he introduced the programme to us in a comprehensive way. I have no remarks whatsoever and I really enjoyed meeting other students as well. If you want to get into this type of work, this is definitely the course to start with!
Miloš Mihajlović, student, Teen Maya, 2017
Crater Training Center is a place where you can learn tons of new stuff in a creative and interesting way. You will learn a lot about photography! Thanks to everything I got from this course, I figured out what I want to do when I grow up. You will also make new friends here! :)
Andrea Zebić, student, kurs Teen Photoshop, 2016
What a great way for the child to both learn the subject and get the certificate.
Boris Koškanac, parent, kurs Teen After Effects, 2016
I'd say this course is excellent! Everyone can learn the basics of Photoshop very easily with the help of the lecturer.
Marko Milošević, student, kurs Teen Photoshop, 2015
Photoshop teen course is tailor-made for teens and young generations. This is a great way to improve your child's skills and prepare them for the world of visual communication of tomorrow. My sincere recommendation.
Sandra Jevtović-Bugarin, parent, kurs Teen Photoshop, 2015
OFFERING COURSES FROM INDUSTRY LEADERS
CAREER GUIDANCE COUNSELING
We can help turn your child's imagination into a profitable career
Once considered doomed to an unsatisfying career and a penniless future, imaginative children today have a wealth of opportunities for a profitable yet rewarding career in visual effects, video games and computer graphics.
Seeing as this is a new and complex industry, we don't expect you to be familiar with the different career paths available. Instead, our team of professionals dedicates time to each student individually to assess their talents, interests and affinities.
By gaining an understanding of what they enjoy and how they see themselves, we are able to help map out all the possibilities that the future holds for them, giving both you and your child the freedom to enjoy their carefree years and the process of learning something new instead of worrying about what tomorrow will bring.
PARTNERSHIPS WITH SCHOOLS
We come to you instead of waiting for you to come to us
With all those extracurricular activities filling up the weekly schedule, we understand that setting aside time for individual consultations and a visit to our training center is not an easy task. This is why we regularly partner with schools for in-house events, allowing elementary and high-school students to spend a day at a VFX studio, learn about our program and the profession, and get a taste of how production works.
If you are a teacher/parent, GET IN TOUCH with us and we'll be happy to plan a visit to your/your child's school.